Stanulis Films is a leading independent entertainment company, focused on the production, financing, and distribution of premium content. Founded in 2019, the company has grown from its roots in independent film and established itself as a home for specialty storytelling with global appeal by focusing on a highly selective group of projects that emphasize both creative integrity and commercial appeal. 
Stanulis Films presented at Niba in March 2019 discussing how quality content is king and how the industry is shifting and has been prophetic within a year with covid 19 pandemic. In 2020, Stanulis Films released "5th Borough", starring James Russo and Tara Reid, as well as "Chronicle of a Serial Killer", starring Brendan Sexton, DMX, James Russo, and Dominique Swain. Both films were released On Demand and all Avod and Tvod platforms. In 2021, Stanulis Films executive produced its latest project, "Monica", starring Patricia Clarkson and Emily Browning. Principal photography was shot in Ohio for four weeks, and wrapped in August 2021. 
How You Can Invest With Us
We've partnered with Wefunder, a respected crowd funding platform (a member of the Financial Industry Regulatory Authority, FINRA), that allows us to give our fans, supporters and investors the opportunity to benefit from our growth and to help us continue to tell great stories. You can learn more and invest with us by just clicking here.
Why Invest With Us
Stanulis Films lead by creator and founder Steve Stanulis is set to take the industry by storm. Our team is filled with proven industry professionals. Our Philosophy is simple, make great content, with a cast of top trending actors and actresses with a dedicated team from production, to filming to casting. We do it all producing awesome media for unbelievably low budgets that make it impossible not to miss!
What We've Accomplished So Far
Founded by film industry veteran with over 20 years experience: Directing, Acting and Producing
Company has completed 20 projects
Release of featured film "Clinton Road" in over 20 theaters nationwide
"Clinton Road" widely distributed over pay per view networks
Assembled an entertainment industry advisory board from stage to film with over 50+ years combined experience
Film financing push a has been expanded to include Wefunder crowd funding
"5th Borough" released June 2020 on every major platform
Feature, "Chronicle of a Serial Killer", released October 2020 on every major platform
June 2021 completed production on our latest project, "Monica", starring Patricia Clarkson and Emily Browning
What's Next For Us
The company is developing media contracts, streaming agreements and hopes to sponsor its own network of content in the future. Don't miss out on being part of something big! There's nothing like watching your investment develop and being a part of history. Join us.
Ready to Invest?
Great, welcome to the family! Just click here to go to wefunder and take it from there.
Officers & Advisory Board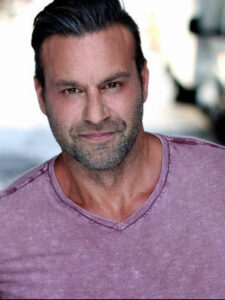 Steve Stanulis
Founder, Chief Executive Officer, President 

Steve Stanulis began his career as a decorated NYPD officer. When he was injured on the job, Steve worked security for a number of A-list celebrities, such as Leonardo DiCaprio. His A-list clients suggested that Steve pursue an acting career, and after studying at Manhattan's HB Studios, he was cast in The Replacements and Gangs of New York. As a working actor, Stanulis appeared in major studio movies (The Interpreter, I Now Pronounce You Chuck & Larry), acclaimed indie films (Cupidity, Over the GW), and TV shows (The Sopranos, the new HBO series The Deuce). He also branched into production, starring in and producing the short films Dick & Jane and Because of You, and the award-winning feature The Invisible Life of Thomas Lynch.
In 2012, Steve Stanulis founded Stanulis Productions, Inc., with the feature film Long Shot Louie, starring Jake Robinson (The Carrie Diaries), winning Best Drama at the Williamsburg Film Festival. The film is available on Amazon Prime. Steve then created the Off-Broadway play Stripped, based on his experiences as a Chippendale dancer. Acclaimed in the New York Times, it was picked up by Planet Hollywood for a successful run on the Las Vegas strip.
Steve continued pursuing his acting career, with co-starring credits in Aftermath with Tony Danza and Anthony Michael Hall, Darkroom with Elizabeth Rohm, Sam executive produced by Mel Brooks, and American Fango which was the winner of a dozen Best Feature awards and set for Sony/Vision Films release in November 2017. Steve also starred in and produced the comedy-drama The Networker, co-starring William Forsythe, Sean Young and Stephen Baldwin. It was directed by indie icon and frequent Stanulis collaborator John Gallagher and released in September 2017 by Sony's The Orchard. Making three consecutive films (Sam, American Fango, The Networker) acquired by Sony companies in less than a year is a truly unique achievement.
In 2018, Steve directed his first documentary called Wasted Talent. It is based on the rise and fall of actor Lillo Brancato, from A Bronx Tale. It won Best Documentary at the NYCIFF and was released on Netflix and other major platforms, through Freestyle Digital Media. Also, in 2018, Steve directed a horror film called Clinton Road, starring Ice-T, Vincent Pastore, and Ace Young. The film won Best Horror in both the GSIFF and the Philadelphia Independent Film Festival. It was picked up by Midnight Releasing and had a 15 state theatrical release. It is now on every major platform.
In 2019, Steve created Stanulis Films with a creative structure to constantly make profitable projects. Steve then directed a film called Fifth Borough, starring Tara Reid and James Russo. It was released in 2020 by all major platforms. Other films Steve directed that was released in 2020 include Hinsdale House, which was shot in the actual house, and Chronicle of a Serial Killer, starring Brendan Sexton, James Russo, and DMX. Steve delved into the world of television, creating Ghost Guidos, a parody of Jersey Shore meets Ghost Hunters. Negotiations are being made with Travel Channel and A&E. In addition, Steve directed a controversial documentary called Race Against Time, which follows a father's journey to help find a cure for his son's illness. It recently won Best Documentary at the NYCTVF. Steve created a podcast called Indie World, which received a lot of positive attention due to the guests. Some of the guests included Constantine Maroulis, Freedom Williams, DMX, and Lillo Brancato. He also partnered up with BLEAV to take Indie World to the next level.
In 2021, Stanulis Films executive produced "Monica", starring Emily Browning and Patricia Clarkson, which is getting early Oscar buzz. The film is due to be released in 2022.
Diana Prano
Advisory Board
Diana Prano, since 2013 has been the President/Owner of Multimedia Talent Management LLC, a boutique talent management company representing actors in theater, film and television in New York City and L.A. 
A partial theatrical list of television projects that have included MTM clients: Blue Bloods, Gotham, Orange is the New Black, Leftovers, Person of Interest, The Following, The Americans, Broad City, Bull, The Detour, Blacklist, Elementary, Homeland, Unbreakable Kimmy Schmidt, L&O SVU, Donny, The Deuce, Kevin Can Wait, Bull, Difficult People and many more. 
Broadway – Big Fish the Musical, If/Then, A Gentlemen's Guide, Holler if You Hear Me, A Christmas Story, Matilda the Musical, Waitress, national tours and more. Diana is executive producer on an upcoming pilot, A Beautiful Distraction and was an associate producer on the tour of A Christmas Story, The Musical and an investor on Big Fish.
Mark Spencer
Advisory Board
With over 20 years of experience as an entrepreneur and self-starter in technology, mobile communications, business consulting, and financial organizations, Mark has a proven track record of building and managing many successful organizations. He has successfully run high performing sales departments and has built and maintained streamlined operations.
Mark not only has brought his experience as an entrepreneur, but he also added a consultative dimension from his years consulting for SMB's around the country. His input has proved to be invaluable to many organizations as he offers a fresh perspective and unbiased input. Mark's talents, motivational style, and proven ability drove him to be named President from Executive Vice President at CurvePay and he led the charge of restructuring the entire organization. Mark did just that by restructuring the entire executive team and implemented plans that enhanced the entire company. As a result, the organization experienced an improvement in processes, efficiencies across all departments, morale and most importantly the company's significant profitability. As a result, CurvePay received an unsolicited offer for the company that simply could not be refused by the Founder and Executive Team.
Prior to CurvePay, Mark's experience was developed through a broad base of experience that began on the proprietary trading desk at RBC/G2 in New York City. Mark specialized in fundamental analysis and worked with top performers and executives in all aspects of the investment bank. Mark developed specialty trading systems, strategies, and foresight spawned only from a complete understanding of business economics and the marketplace.
Earlier in his career, Mark founded WCG, a consulting group specializing in business management which became a successful start-up providing services for SMB's around the US. His expertise resulted in organizations broadening their online presence, image and visibility and also centralizing and streamlining their operations while reducing costs. Mark eventually exited this consulting business to a leading industry sales operation after running it for nine years.
At Dynamic Communications, Mark was the Vice President and an equity partner for this 38 unit retail and wholesale operation. This organization was built from the ground up under Mark's leadership which started with one location. Mark managed forecasting, capital and operating budgeting, cash management, acquisitions, internal controls, payroll, information technology, human resources, wholesale distribution, marketing and general administration. He maintained complete decision-making authority within the areas of finance, marketing, and administrative affairs. Mark exited this business after being scouted by a company wanting a solid presence in the Northeast.
At AT&T Wireless Services, Mark began in the technical area of the company as a programmer and technician. A few years later, Mark became a top National Account Executive in the flagship AT&T Wireless office in downtown New York City. Mark consistently achieved sales targets and won the highest level award at AT&T for his overall performance, achievements and statistics. As a "National Circle of Excellence" award winner, Mark spent the week with the senior executives including the AT&T President and CEO in Maui along with only 16 others in this elite group.
Mark is proudly raising his two children along with his wife on Long Island, NY and brings his leadership ability, motivational style and business acumen to Stanulis Films.
Donna McKenna
CSA Casting Director/ Producer
Donna is a well-respected, award winning, international casting director, producer, and educator.
She has cast and produced numerous independent features, short films, television pilots, audio shows, and web series with over 20 years of experience behind her. Donna's films have screened at prestigious festivals such as The Tribeca Film Festival, Festival de Cannes, Berlin International Film Festival, Milan Film Festival and numerous Oscar Qualifying Short Film Festivals and can be seen on Netflix, Amazon Prime, iTunes and Video on Demand. In 2017 she was nominated for 2 Voice Arts Awards for Outstanding Casting and Best Performance for an Audio Show for the audio show Powder Burns, Donna, along with the cast won the Best Performance Audio Show Award. In 2015, she was awarded the Casting Award of Merit at the IndieFest Film Festival for casting the film Leaves of the Tree.
When it comes to casting Donna has the ability and expertise to think outside of the box. She has cast a myriad of award winning actors from film, television and stage, her ensemble casts have consists of (in no particular order): Eric Roberts, Dylan Walsh, Sean Young, Luis Guzman, Keith David, Ernie Hudson Alysia Reiner, John Wesley Shipp, Chuck Zito, Vincent Pastore, Adam Ferrera, Steve Stanulis, Cathy Moriarty, Armand Assante, Robert Vaughn, Brenda Vaccaro, Dan Hedaya, Ice-T, William Forsythe, Jerry Stiller, Danny Trejo, Tara Reid, Margaret Avery, Ed Asner, Ace Young, Federico Castelluico, Tom Pelphrey, Ezra Knight, Ed Hermann, Vincent D'Onofrio, Christopher Lloyd, Victor Williams,Tony Lo Bianco, Arie Veeren, Wayne Knight, Sandra Bernhardt, Terri Peck, Martha Wash, Melissa Archer, Alicia Minshew, Catherine Mary Stewart, James Russo, William Ragsdale, Vivica A. Fox, Adrian Paul, Whitney Able, Alexandra Breckenridge, Constantine Maroulis, Kathrine Narducci and Neal Bledsoe.
As a seasoned award winning producer, Donna is the ultimate team player. She has built a reputation for her successful negotiating skills and is respected for her critical and creative thinking and problem solving. Donna loves actors and tours the globe teaching film and acting workshops to all ages at many renowned schools including the SAG- AFTRA NYCAP program. She is a guest panelist on many industry and film festival panels where she speaks to actors and filmmakers about the business and guides them in finding the best way they can prepare and market themselves and their projects. Donna also volunteers her time as a jury judge at many film festivals.
Donna is a proud member of the Casting Society of America, New York Women in Film & Television and she is an appointed Member of the Board of the Suffolk County Film Commission
For a complete list of credits visit: http://pro.imdb.com/name/nm0571353/
Amedeo Dino Sgueglia
Producer
Amedeo Dino Sgueglia: Making His Own Way for Almost Three Decades
When it's been more than 30 years since you updated your resume, odds are you are either successfully self-employed, or retired. Fortunately for Amedeo "Dino" Sgueglia, Founder and Chairman of several companies over that time, it is the former. This industry leader is a self-motivated entrepreneur who has no fear of taking risks and forging his own path.
Starting at the Top
Sgueglia's first position in the financial services industry started in 1988 as Founder and President of his own company Curvepay. He created new and innovative payment products through credit card acceptance solutions. Forging alliances through innovation his company before it was sold became one of the single biggest processors of transaction in US taxi cabs resulting in almost 100 million transactions a year from almost 50,000 vehicles.
Over the years Sgueglia's drive and passion founded and sold several other companies including a startup software company My Clear Reports. MCR brought retention and monetization to existing credit card portfolios stopping the race to zero profitability for merchant acquirers, banks and processors.
Sgueglia also developed the first and only patented mobile application to give credit card merchants the ability to access their merchant account, set up and issue processing alerts as well as access ATM's geographically, track and monitor account progress, get access to cash as well as give merchants the ability to activate unique business solutions to help grow their business.
Using his business and industry background, Sgueglia founded and developed The Hope Process (THP) ( www.TheHopeProcess.com ). A truly innovative concept that for the first time allowed charities the ability to grow a portfolio of donations against zero expense. THP raised monies for a number of charities across the US. Such charities included the Islanders Children Charities, The American Cancer Society, The Denis Leary Foundation, American Diabetes Association, Danny's Wish, The Girls Scouts of Nassau County, Global Fund for Woman, Make a Wish, Salvation Army, Special Olympics, Saint Jude's Children's Research Hospital, The United Way and others.
Integrity, Respect and Equality
Sgueglia's business philosophy has always been simple and the same. Compete nationally, be regarded as fair, integral, professional and provide a complete package of products and services of superior quality and value. It's through this same philosophy that he brings his knowledge and business acronym to the big stage now with Stanulis Films.
Experience and Perspective
A graduate of C.W. Post College, Sgueglia hold a Bachelor of Arts degree in business. Father of 3, Sgueglia loves being a dad. Sgueglia sits on the board of several companies and charities. In addition to serving, Sgueglia founded his own charity Danny's Wish in 2009 in honor of his autistic son Danny Sgueglia. Danny's Wish has provided thousands of iPad's to children afflicted with Autism. Through the use of the iPad, children like Danny can communicate basic wants and needs through apps available on the iPad. Sgueglia's other accomplishments to name a few include accommodations by Nassau County Assistant Police Commissioner and the City of New York.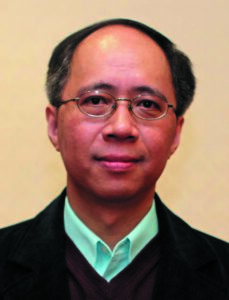 Anthony Cheung
Advisory Board (Asia)
Anthony is a Malaysian who has headed to Hong Kong from Australia in 1990 after pursuing his postgraduate studies there. He has been residing in Hong Kong ever since. 
Anthony has over 25 years of experience in the areas of financial advisory and investment management. Currently, he is the founder and CEO of Sun Capital (Hong Kong) Limited, where he and his multiracial professional team members primarily provide business strategy solutions and advisory services in investing in South East Asia region. He is able to establish his extensive personal and business network throughout Asia largely through past schooling at the United World College of South East Asia (formerly known as Singapore International School) with international student population and cultural diversity.
Briefly, he began his early professional training in accountancy at Ernst & Whinney (now known as EY) in Hong Kong and Haines Norton in Australia. He then changed from being an accountant to a business consultant, where he participated in some highly publicized projects in Malaysia, Hong Kong and China for clients.
Professionally, Anthony is a Certified Practising Accountant of CPA Australia, a Fellow Member of the Hong Kong Institute of Certified Public Accountants, a holder of professional designations of Accredited Asset Management Specialist, Accredited Wealth Management Advisor, and Chartered SRI Counselor from the US College for Financial Planning, a Certified Anti-Money Laundering Specialist of the US Association of Certified Anti-Money Laundering Specialists, a Certified Financial Crime Specialist of the US Association of Financial Crime Specialists, as well as a Certified Anti-Corruption Manager of the American Anti-Corruption Institute.
Although Anthony has no movie industry experience whatsoever, but he knows where to make money when he sees one, therefore he decided to join the Company where he shall be responsible for advising the Company in relation to developing its Asia film business segment, identifying and working alongside with regional filmmaking companies for film project cooperation, as well as inviting suitable film industry investors to become shareholder(s) to value add to the Company by paving the way for its future expansion in the Asia market segment.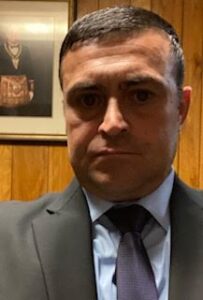 Maurizio Romania
Advisory Board
Mr. Romania is a New York Native and attended Klapton financial services in NYC for licenses for his role on Wall Street. Mr. Romania was previously an M.D at Berkshire Financial in the Mortgage
Lending division of Berkshire, where he focused on Commercial and Private Lending and equity investments for the Principal Investment Area (PIA). He also helped to build and run the division's co-investment business. During his career, he was responsible for all stages of investing: sourcing, diligence, structuring, execution and asset management, as well as having sector coverage responsibilities for financial services and consumer retail investments. Mr. Romania spent the early part of his career at Berkshire in the Special Situations Group (SSG) where he invested the firm's proprietary capital in debt and equity. After surviving the Attack on September 11th, 2001, he left Wall Street and opened his own Commodities & Currency trading firm, RothWealth Group in Huntington NY.
Mr. Romania's role in the company as a founder and partner, was part of raising money from clients around the world and played a big role in client relationships that invested in the company. His traders delivered them 18% to 23%, annually. Mr. Romania sold his partnership and moved on starting his own Private company, Anavlis LLC. located at 70 Broad St in the financial district of NYC. This company consists of investing in real estate transactions for private money lending and has aligned itself with Golden Bridge Capital, which is a publicly traded company in Israel. If you tell Mr. Romania something is impossible, he will stop at nothing to get it done. NO is not in his vocabulary.

Briana Aceti
Executive Assistant

Briana is an actor from New Jersey. After graduating from Monmouth University with honors, she embarked on an internship in the Entertainment line of business for the Walt Disney Company. After returning back to New Jersey, she worked in Human Resources as a Coordinator, and was quickly promoted to Generalist, where she was responsible for all administrative duties, recruiting, handling personnel complaints and various financial responsibilities. In 2019, Briana began working for Stanulis Films as the Executive Assistant, where she is able to combine her love of entertainment with her previous work experience.